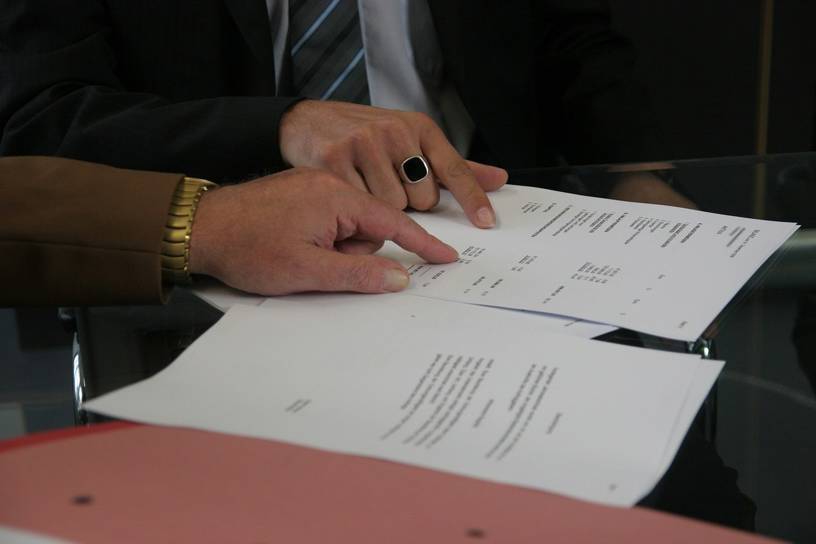 You and your real estate agent have found the home of your dreams, and now it's time to start the negotiations. Here is what you need to look out for.
Negotiation strategy
When you have fallen in love with a home, it is difficult to remain objective and matter-of-fact. Emotions will start to play a role, making it more likely that you will overpay for the property. Using a negotiation strategy will ensure that this does not happen.
What negotiation strategy to use depends entirely on the situation – not just the current market, but also the seller's circumstances. For instance, has the seller already purchased a new home? If so, there is probably more room for negotiation.
An NVM real estate agent helps to determine the best negotiation strategy and advises you on a realistic price. They are experienced in determining the right price and have access to the NVM database, where they can check the current market value of comparable homes.
When you are buying a home and entering into negotiations with the seller, your negotiations will not be limited to the purchase price. You will also negotiate the date of delivery, moveable property and any cancellation clauses.
Movable property
When you view a residential property, it is often still occupied and furnished. No matter how nicely it is decorated, most people know that the stylish sofa and beautiful table are not included in the purchase. But what is considered part of the house?
When selling a home, a distinction is made between the immovable property (the structure itself and the land around it) and the movable property (any items in, on or around it). If you do not make any arrangements, then your purchase is limited to the immovable property only. The standard purchase agreement describes this as "the ownership of the plot of land with dwelling and further appurtenances" (such as a carport or shed).
Movable property includes such items as a sofa, cupboard or mirror. Movable property is not included in the purchase unless explicitly stated otherwise. However, it is not always clear whether something is actually movable, or is or has become part of the immovable property. Take a cupboard, for instance. A standalone cupboard will generally be considered moveable by everyone. But what if you have a standalone cupboard that was custom-built to fit in a niche?
That makes it debatable. What is considered movable property and what is considered part of the immovable property has been the subject of many discussions. The legal distinction between these categories is often difficult even for lawyers.

To avoid any confusion after the sale, it is important to make agreements by drawing up a "list of movable and immovable property". This indicates which items will remain in the home, which items will go with the sellers, and which items are available for purchase.
Cancellation clauses
When you make an offer, you may not yet know whether you can secure financing, or may not know enough about the technical condition of the home. By including a cancellation clause, you avoid being stuck with the purchase of the property. These are the most common cancellation clauses:
Financing arrangement clause
Structural inspection
National Mortgage Guarantee Scheme
Permission to take up residence
The cancellation clause is determined before you may the first offer. If you decide not to purchase the home after the date specified in the cancellation clause, you will have to pay a penalty to the seller. That penalty is usually 10% of the total purchase price, plus any additional damages.
An NVM real estate agent advises on the appropriate cancellation clause for your situation and helps you avoid unnecessary risks. The NVM real estate agent also monitors the agreed deadline.
Making an offer
After determining the strategy, the offer and the cancellation clause and other terms and conditions, you make an offer to the seller. There are several ways to submit an offer. You can convey the proposal in writing, by email, by phone, or in some cases through the website of the seller's real estate agent. Is negotiation not your H3 suit? Then it is a good idea to outsource this process.
The NVM real estate agent knows the rules of the game and can confidently start negotiations on your behalf.
NVM Online Bidding
It is possible to make an offer to buy a house online through NVM's digital platform: NVM Online Bidding. NVM Online Bidding is a digital platform that provides more transparency in the process of making an offer to buy a house. As a buyer, you can see exactly how much others have offered and can adjust your offer during the bidding process. NVM Online Bidding is only available for a select range of residential properties.
Read more about NVM Online Bidding (in Dutch)
Negotiating
After the opening offer is made, you have to wait and see how the seller responds. This is because you are not officially negotiating until the seller makes a counteroffer, or until the seller explicitly states that you are entering into negotiations. Keep in mind that the seller may be negotiating with multiple parties. Even if you are already in negotiations, someone else can make an offer. The seller's real estate agent will notify you if multiple negotiations are in progress.
The seller is not obligated to sell their home to you if you offer the asking price. The seller may decide to raise or lower the asking price. Sometimes there are so many interested parties who make an offer at or near the asking price that it is difficult to determine the best buyer. At that point, the seller may decide – in consultation with their real estate agent – to change the bidding procedure to a sealed bid. In a sealed bidding procedure, all the interested parties are given an equal opportunity to submit a bid. Obviously, the seller must first fulfil any previous commitments or agreements before changing the procedure.
Rely on an NVM real estate agent
Ready to buy a home? Find your NVM real estate agent here, for expert assistance from a real estate professional who speaks English well and has experience in working with international clients.